Shopping Cart
Your Cart is Empty
There was an error with PayPal
Click here to try again
Thank you for your business!
You should be receiving an order confirmation from Paypal shortly.
Exit Shopping Cart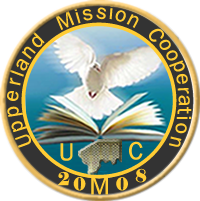 Upper Land Mission Coorperation 
Annual Conference 
Omaha, Nebraska
Theme, (our unity of purpose is keys foundation for our vision and power for our faith, community, business, and nation building) as stated in book of (Galatians 6:2) "Bear one another's burdens, and so fulfill the law of Christ".
The Upper land Mission Cooperation will hold a conference on November 26-29, 2015 at 9:00 AM – 4:30 PM in Thanksgiving Lutheran Church 3702 South 370 Plaza Bellevue, NE 68123.
On behave of the son and daughters of great Sobat community and Churches members in North America, we invited all of you from grassroots to the highest level of the governmental organization's leaders to come and attend this important conference with objective of our unity, Youth empowerment, Counter on culture change, Unity of the purpose, Vision, nation building, Family empirical transformation, Leadership, Peace, and reconciliation. We encourage all of young people and elders to come and make a different by charring an idea together.
Upper Land Mission Corporation will also elect the new leader for the next term in same mention mentioned above. The UMC members will have time of movement to remember those who lost their life in the current civil war in South Sudan.
For you information; if you didn't pay the membership fee, you will not run for office, and you cannot be a member or voted in ULMC office. The requirement fee is $200.00 U.S for office, and the membership fee onetime payment is $ 100.00 U.S.
You can contact the office of Upper Land Mission Corporation team's organizers: Rev. James Guek402-812-5330, William Deng at 402-304-7222, Thok pal Chol at 402-738-0823, Tut thon at 402-297-7318, and Sarah Kuag.
Thank. Remember; "Our togetherness is our Power and strange" Hebrews 10:24-25
Categories: None
/